Some of our awesome facilitators…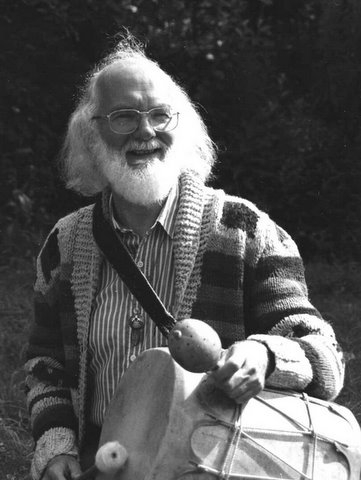 Leo Rutherford
"I feel like I have lived two lives!"
"The first included ten years of life for me included rigid boarding school, national service and engineering training followed by various awful jobs leading up to the opportunity to run a small manufacturing company, which I did for twelve years. While the first ten years of this were a great experience, even though very challenging, accumulated stress led me to a mid-life crisis of depression and a dire gut wrenching need to a make much greater sense of life.
"I was able to take my life apart and start over a second time. I got involved in the burgeoning Alternative Movement of the 1970's and after a while found my way to San Francisco, that great melting pot of new ideas, new thinking and experiments in human evolution. There I enrolled in the Fischer-Hoffman Process (now Hoffman Process) which helped me no end with left over childhood issues. I re-learned to dance my body with Gabrielle Roth and took part in her first ever training in 1982, I joined the unique Holistic Psychology MA programme at Antioch University where I learned loads and also came across the ancient wisdom of the Native American people.
"I gradually came to realise that their psychology, ecology and spiritual understanding is far superior to anything in our world and I have followed this ancient wisdom ever since.
"As I have got older, so I have become younger! It is my great joy to pass on to others through these workshops, some of the experience and knowledge that has helped me to transform my life. A process that goes on and on…
"I have been a practitioner now for almost 40 years and will continue till it's time to go!"
LYNN GOSNEY FROM TOUCH THE EARTH
Lynn Gosney has been on the Shamanic path all her life and shares her knowledge having run her own Shamanic centre Caer Cohrain in Kent for over 25 years.
She is well known and respected and works with people in a nurturing, loving way.
She regularly facilitates Sacred Sweatlodges and shamanic workshops throughout the UK, in Europe and the United States Lynn is also a member of the band Touch The Earth and Rooted and Wild whose music moves all that hear it. A vocalist, songwriter, native flute player and drum maker, Lynn uses her songs and music to help bring healing and connection. She offers performances either as a soloist, with the band or other musicians.
Her joy is seeing others finding their own power
SALLY SMILES
Sally is a shamanic healer and facilitator who walks with the natural wisdom and teachings of this land. Her experience comes from working closely with Plant Spirit Medicine, the Celtic Medicine Wheel and Shamanic Sound.
Intuitively guiding you in a truthful and loving way, Sally runs shamanic courses, workshops, ceremonies and healing sessions to reveal the medicine within and around you, bringing truth, balance and heart centred connection.
She is also part of the music duo Rooted & Wild, two women that have been woven together by spirit to share music of the land, the elements, the seasons and the soul
Workshop 1: Meet your Plant Spirit Guide (90 mins)
As we journey with the shamanic drum, native instruments and the channelled voice to meet our plant spirit guides, you will build your personal relationship with the medicine of the plant which steps forward for you, understanding it's wisdom and guidance for you at this time. An empowering workshop of connection, healing and discovery
Workshop 2: Drumming Your Power Home (90 mins)
An experiential and healing workshop where we will journey with the drum and shamanic sound to reclaim those parts of ourselves that become lost when we experience disempowerment or powerlessness in our lives. With love and acceptance, we can call these parts back, no matter how old or new. Let us embody our light, embrace the medicine within. We can become our own warrior of love and reclaim our power!
Workshop 3: Walking the Wheel: A Shamanic Summer Journey (90 mins)
A journey with the spirit of Summer. Let us connect with the medicine of this time of year to understand the guidance and healing it holds for you. With the shamanic drum we will celebrate and embody the season of summer with the element of Fire to journey deep within, unveiling how the teachings of summer can guide us within our own lives and the evolution of our soul. A time of passion, illumination, the inner child and transformation, allow the energies to merge with you in co creation and discover what wisdom summer has for you
Workshop 4: Medicine of the Yew (90 mins)
Let us explore the wisdom of the ancient Yew Tree. Eternally embedded within our history, culture and evolution, the Yew speaks to us deeply and directly carrying the medicine of our native land and far beyond the physical. The spirit of the Yew transforms our understanding of ourselves into ever dissolving and recreating beings and is the tangible gateway between worlds. As we journey with the shamanic drum to connect with this sacred tree, you will have the opportunity to explore what teachings and healing this transcendent being holds for you.